The last two weeks have been challenging – my team and I had to meet a deadline – with a hefty penalty attached if we were not to make it or if we were not able to get an agreement to extend the project for 14 days. Either way – to make it in time required long hours – asking for the extension also required long hours, as none of us is a legal expert.
In these highly focused times it is important to relax….which for me is easier said than done.
I am a Kolbe 8 – 6 – meaning I am a high fact finder and an equally high follow through(er) – which on the one hand makes me and my consulting firm so successful – on the other hand I find it incredibly difficult to relax and let my hair down.
I had to mindfully create downtime by
Switching off my phone
No TV
Putting on my favourite music playlist
Enjoying a G&T
And filled the time with cooking, reading, and flower arranging. The results were amazing!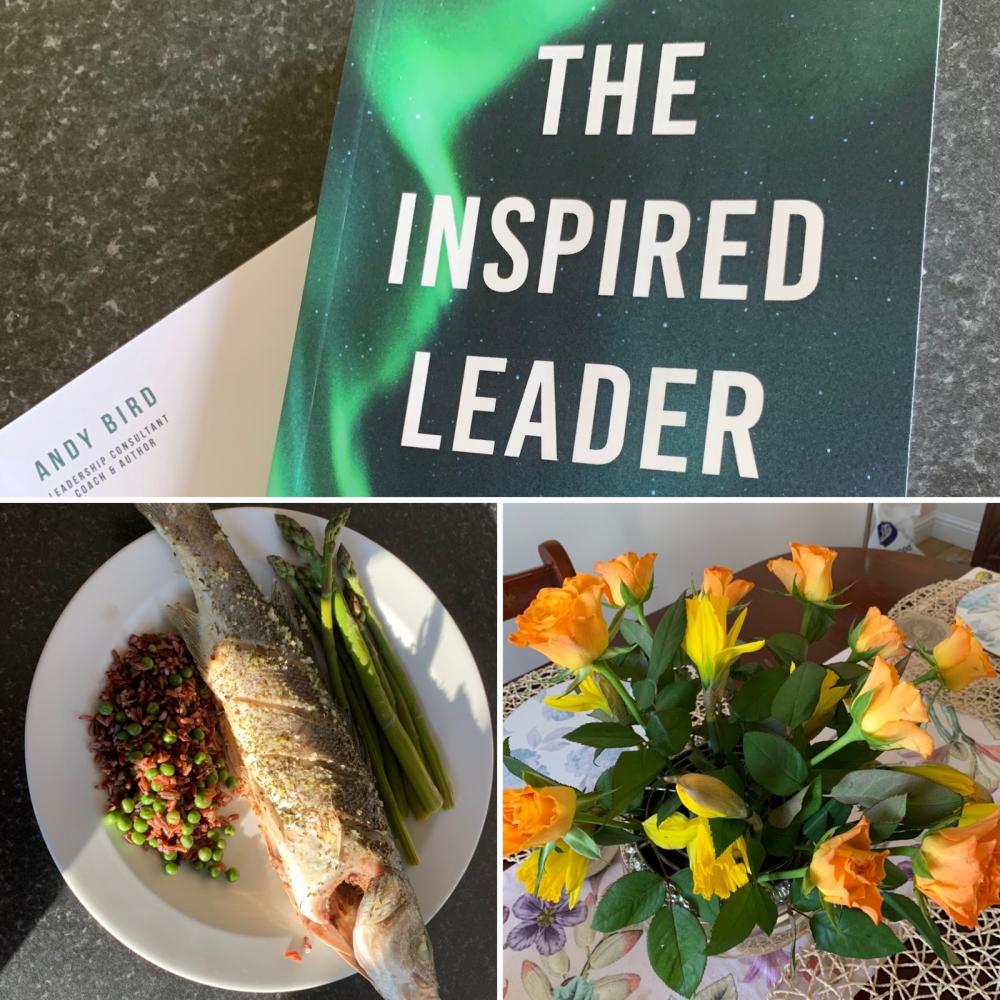 Book: "The Inspired Leader" by Andy Bird – I can highly recommend this book!
Meal: Stuffed Sea Bass with Camargue Rice & Peas and Asparagus – Happy to share the recipe!
Flowers: Daffodils and Roses arranged in my late mother-in-law's silver dish – So Simple – yet Stunning!

Vow to self: Do this at least once every two weeks!
What's happening on The Operational Excellence Podcast?

Last week's podcast with Mo Pentel de-bunked the buzz word Customer Experience! It's one of the most abused words in the industry just now. I recently got involved in a discussion on Linked In around that topic. To me it is very clear – Customer Experience is not just about the end customer. There has to be CX in every single department of your organisation!
Do you agree?
In this week's episode I'm discussing all things recruitment with the wonderful Jo Griffiths of CCA Recruitment! As Working From Home most definitely is here to stay in some form – we debate how this shift in the industry is impacting the recruitment industry. We also look at how we get the roles filled with the best candidates, ensuring both, hiring-managers and candidates get to be their best self!

To my embarrassment – I also need to brush up on my geography of Britain!

Enjoy the weekend – and stay safe!
Marianne