This is exactly what happened last week… hence I missed the Newsletter deadline! Sorry everyone! This forced me to go back to the drawing board and organise myself much better!

And for that, I recommend you really use your diary, whether it is online or, like me, a good old-fashioned paperback diary. Use it to your advantage! Because, what is planned, will happen! What's not planned – is highly likely NOT going to happen!

The second action I took was a full day of reflecting where Rutz Consulting had gotten to over the last 24 – 36 months! And more importantly where we want to go! I use my fishbone diagram for that – a 6Sigma Tool – looking like this: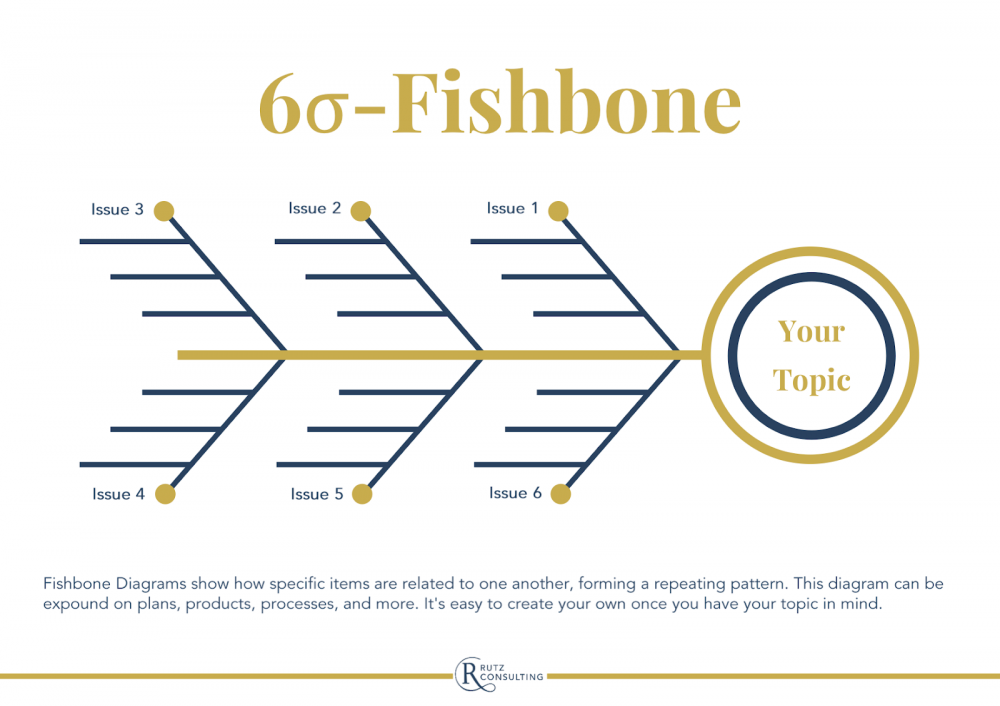 The aim is to give each of the bones a theme and map out what needs to happen / issues with the topic etc.

My Fishbone ended up looking like this – to protect myself and individuals in my business I've blacked out the granular detail – but you get the jist of it!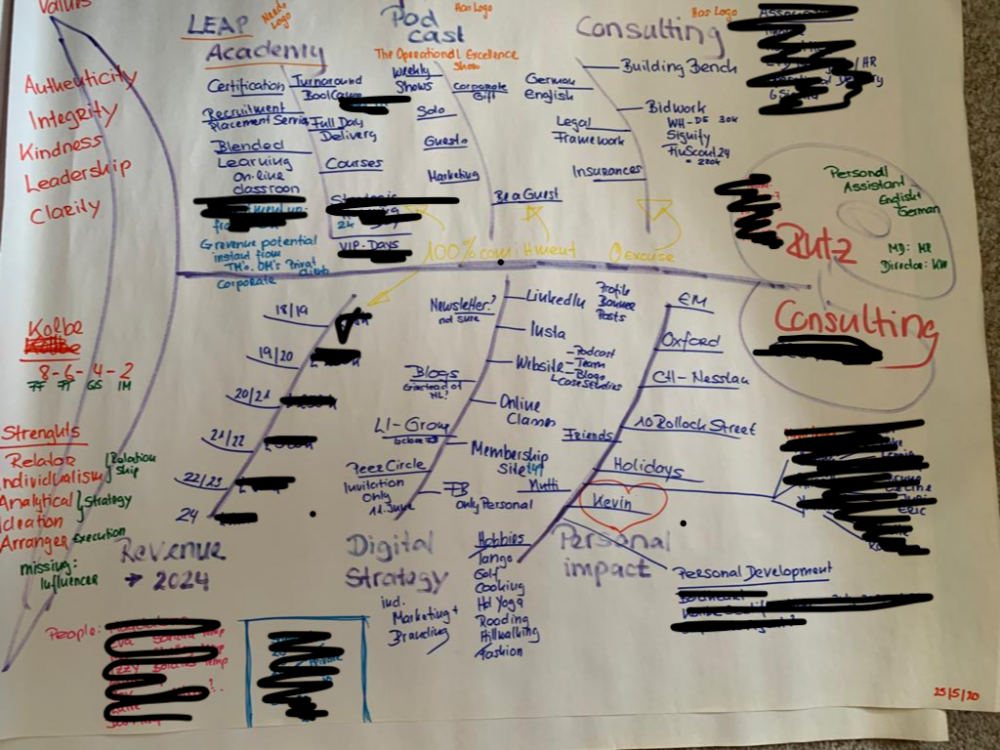 Whenever you need to reflect and think – I invite you to use this tool! It works magic!
What's happening on The Operational Excellence Podcast?

Last week Sandra Green was my guest on the Operational Excellence Show. We are discussing the topic of communication again – with a view of Communicating to Win or Communication not to lose! A great episode – if I may say so! You can go back and listen to Episode 18 here.
My guest this week is Dan Ord. An operational delivery nerd par excellence! Dan has over 30 years of experience in the contact centre industry! We are opening Pandora's box! Go and listen to the Clash of the Forces!
We are now being listened to in 30 Countries around the world and have just passed the 600 unique downloads mark! – I'm so grateful for your support. If you like the show – could I ask you to leave a review on Apple Podcast? – and yes – I'd love it if you gave us 5 stars 🙂
It will help us to move up the ranks and be found easier by other listeners. Thank you so much for your support!

Have a wonderful week and stay safe.

Warm regards
Marianne

P.S I'm quietly working on something really exciting for the industry! Love being in my Zone of Genius. – Hint – if you are looking at my fishbone very closely – you can probably make "it" out!